THE REACH OUT APPROACH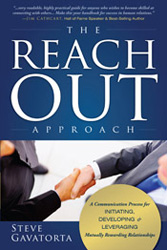 The Reach Out Approach:
A Communication Process for Initiating, Developing
& Leveraging Mutually Rewarding Relationships
Master the art of effective communication and you will unlock the door to success. Whether you are a leader, a manager, a sales representative or a parent, the ability to communicate and "connect" with others is indispensable.
With The Reach Out Approach, you will increase your sales, empower your people, enhance your relationships and get the breakthrough results you really want!
Purchase The Reach Out Approach Today!
BEST DEAL! Get The Reach Out Approach special combo packs!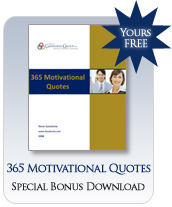 Special Bonus: Receive 365 Motivational Quotes eBook FREE with your order! Filled with wisdom from some of the most influential leaders throughout history, this eBook will be just the tool you'll need to keep you motivated throughout the year. (Value $7. You will receive your eBook in pdf format immediately after you purchase.)


Reach Out and Connect:
Learn, interact, ask a question & share at
The Reach Out Approach
Communication Forum.